The beauty of being independent is that you create your own career path. For Marques, a talented hair colorist in Florida, his path — doing the work he loves — focuses on inspiring confidence and transitioning from mentee to mentor.
"You build a lot of relationships with people. One of the biggest things to me is just being able to make people feel good about themselves…Having that ability to make people feel good and to feel better that's really a cool thing."
Growing up in Grand Rapids, Michigan, Marques witnessed firsthand the boldness of his hometown's punk rock music scene. "You'd see the green and the blue and the pink hair," he said. "Originally that's what got me into doing hair color."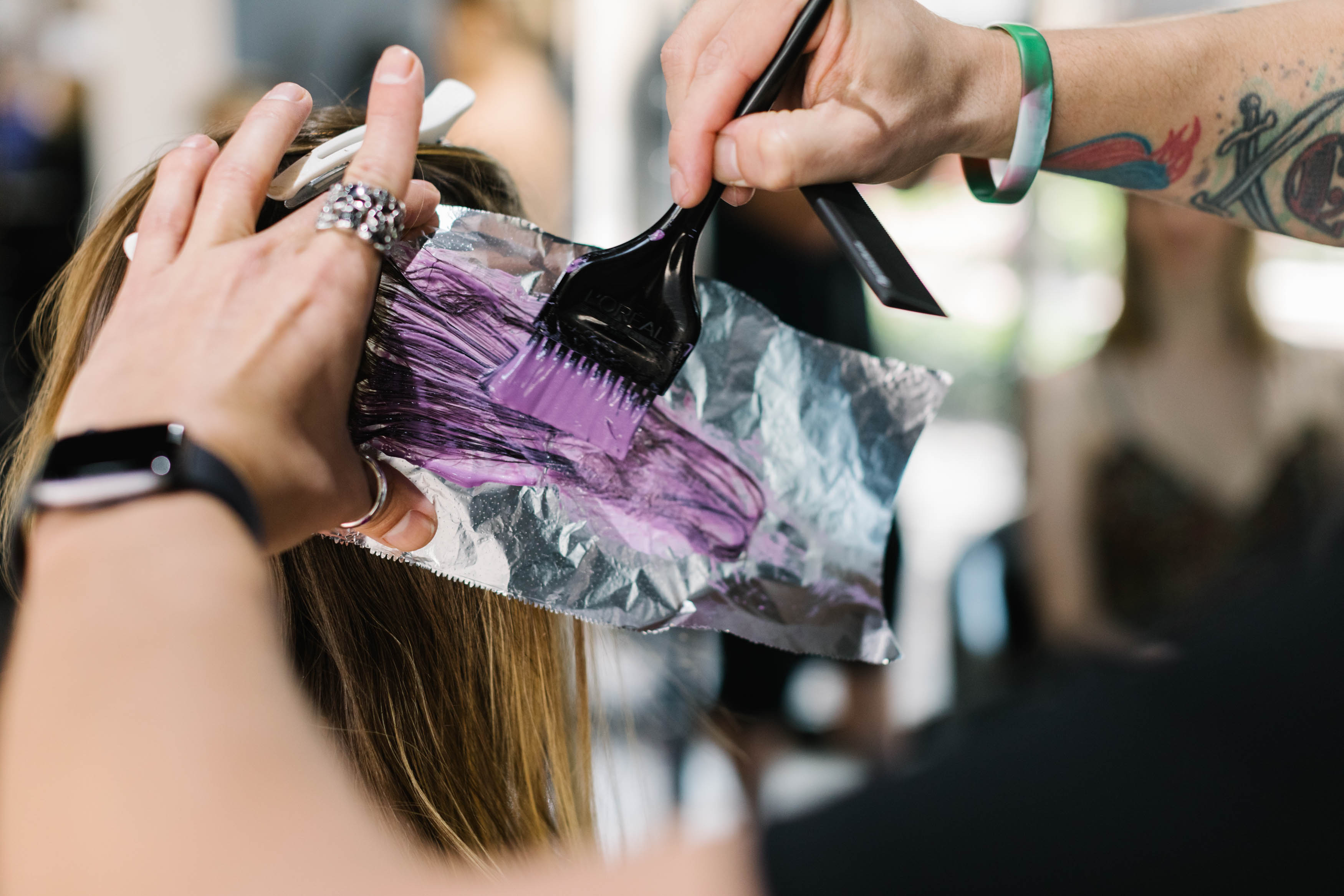 This inspired him to begin experimenting and practicing with his own hair, dying it blond to red and then green. Marques attended cosmetology school in 2004. He then began working in a few salons nearby before making the leap to relocate to Florida, where he started his training and began honing his craft.
He moved to Florida in 2007, where he'd commute over fifty miles each way to receive on-the-job training. His education was hands-on from the ground up from sweeping the floor to shampooing hair.
"The training is a learning process, obviously, but a lot of the time with the training you have to put yourself in uncomfortable positions to be able to learn and be able to do the services the way you want to do them," said Marques. "A lot of it too, in training, is making mistakes and learning from them."
Marques dedicated himself to his craft and his passion for building confidence. He would find videos and books to study at home.
"I would set up a mannequin in my kitchen and try to emulate the techniques that they were doing. I've always been really big about looking for new stuff — things that I don't know."
"I remember when I was training, a lot of my friends would go out to the bar at night, and I would go home and practice highlighting techniques and try lightening different hair colors to see how they would lighten. You have to make the extra effort if you want to get better."
Building clientele in a new area wasn't easy either. "A lot of it is just building up. When you move to a different area, you don't have any clients, so you have to start all over," he explained. For him, this meant growing his business by word of mouth.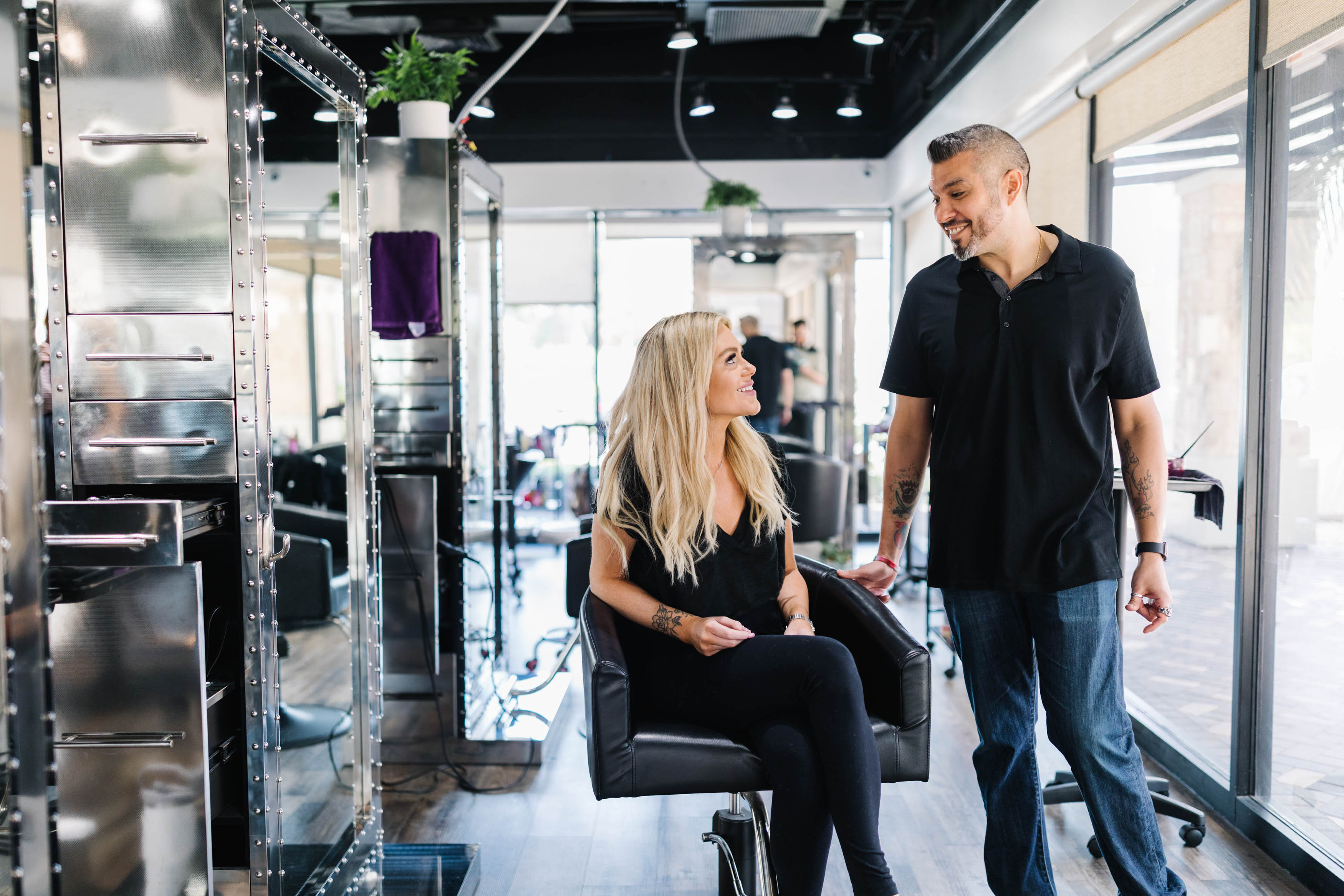 "In this business, it is word of mouth that's definitely the best advertisement. You can post advertisements. You can send mailers. And that's great, but word of mouth is definitely the best way to go. So, if you're freelancing you want to get clients that are visible." To build up his own roster of clients he did one of the local cheerleader's hair for free as he targeted getting more referrals.
Marques's hard work would pay off. Now with seventeen years of experience, he is becoming a preferred stylist for one of the world's biggest beauty brands, where he will attend large hair shows, travel to different salons, and teach stylists new to the business.
"When I got into the hair business, I told myself I was going to go as far as I could go. I was going to push myself to the limit. This is the next step."
Having learned through exposure and mentorship, Marques is passionate about giving back. "You want to be able to not just impact the people in your chair, but the people that are working with you as well. When I first started, there were people that helped me, people that would show me. I feel like it's the best thing to do to pass that forward."
His advice? Jump with two feet in. Be proactive. Build good money habits.
"You can't let it come to you. You have to go get it." "What I'd tell my younger self is just to keep going because there are times when it gets really frustrating. There are times when you're counting your money and thinking, 'Am I going to have enough money for rent?' because you're starting off from zero and you're trying to build. The biggest thing I would have told myself was just to keep going, stay confident, and make it happen."
Marques also wanted to create financial confidence. When a friend introduced him to the Catch app, everything changed.
"I started using Catch about two or three years ago. It's kind of funny; I've never really been good at saving money my whole life until I got Catch."
"When I was trying to save the traditional way — just in a bank account — it just didn't go well for me. I would just always go into it and end up spending the money. I needed a system that would work better for me. Instead of having to go through and say I'm going to go take this money and set it aside, with Catch they just take percentages out of all my deposits and my paychecks, so they're able to just divide it up and put it into the accounts where it needs to go. I almost forget that it is even there most of the time because it's just automatically done for me and already dispersed into the accounts I want it to."
Saving and creating financial confidence seemed impossible before Catch. It is now much more simple. It's automated.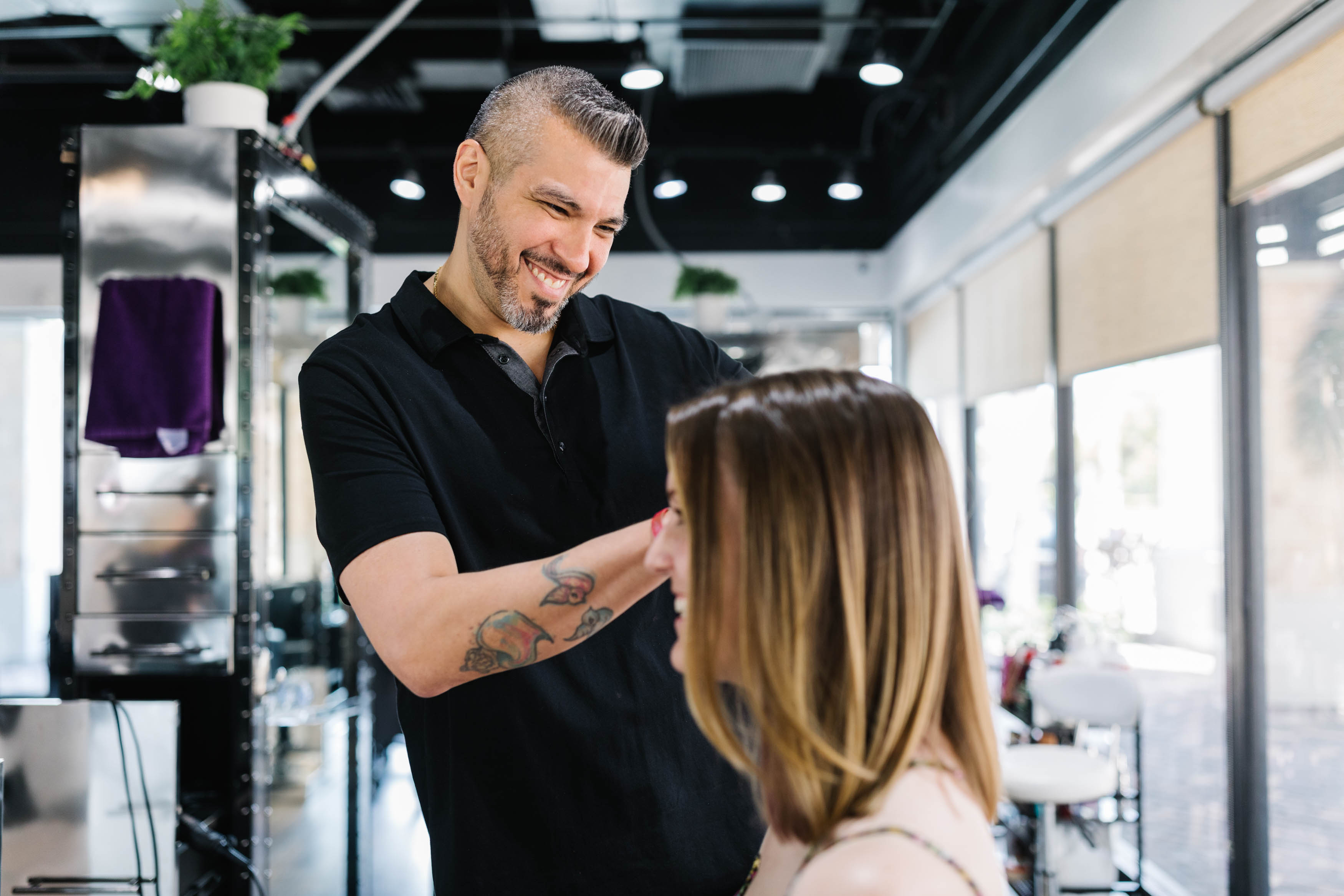 As Marques prepares for the next phase in his career, he is also planning for his future and retirement. Not knowing where to begin, he again turned to Catch.
"To me in the beginning, it was just a matter of, well, just take $100 and set it aside. It just didn't work for me like that. With Catch, it's just become a lot easier. I actually refer Catch to a lot of people because I know other hairdressers in the same situation that aren't as good at saving. We make a lot of money in cash, as well, because of our tips. It's hard to save sometimes [when money comes in] like that. Having that system makes it so much easier."
Marques plans to give back to the next generation of hair stylists by providing the same support and mentorship he received that was instrumental in propelling his career in the industry.