The journey to working as an independent isn't straight and narrow. Having navigated her own path, Carly, a licensed clinical social worker, set up a private practice and is helping others forge their own way.
Carly started her career working in hospice and bereavement counseling. She worked at an agency for years before striking out on her own to become a freelance counselor in Austin. "The richness of those one-on-one, individual connections was just so rewarding to me. Being able to connect with people and see just how powerful that kind of support was really inspired me to want to do more of that — to be able to do that every day, not just few and far between," said Carly.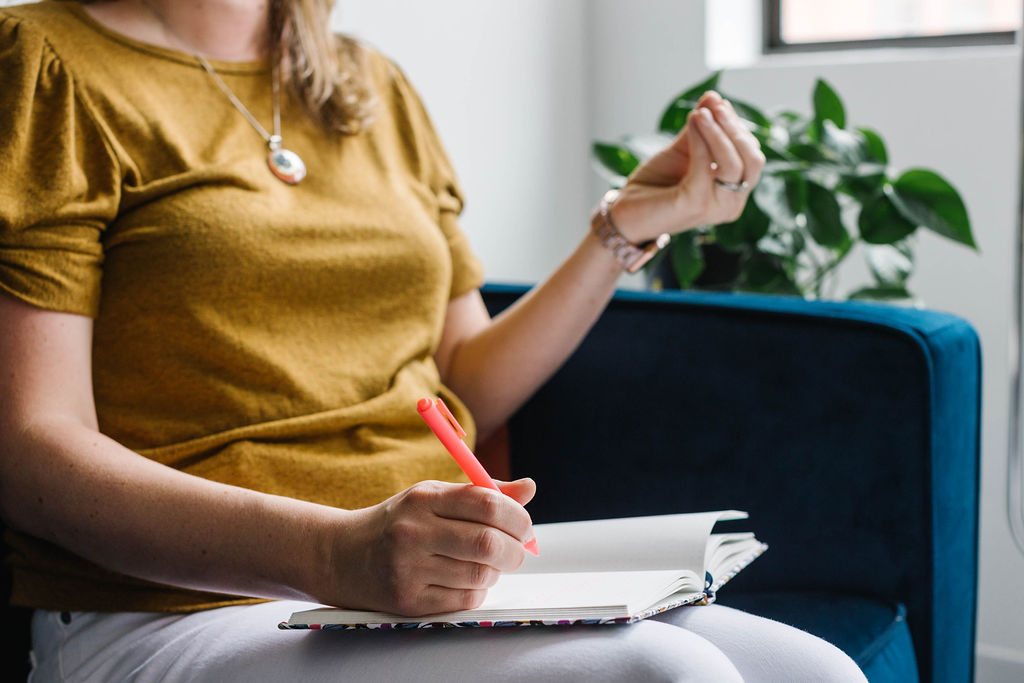 "I just really witnessed the power of one-on-one connection and support as I counseled and tended to those patients and family members."
While she loved her work, supporting people through difficult times, she felt the need to have greater flexibility and the ability to help more people individually. Carly started a group practice — Moonstone Counseling — with her friend and business partner Grace in March 2020 at the beginning of the pandemic. Carly and Grace, both clinical social workers, shared a vision of supporting even more people across their entire lifespan.
The pair opened Moonstone Counseling with two objectives: enabling more therapists to set up their own private practice and increasing access to mental health services.
"There's a lot of people who work full-time jobs at agencies or non-profits and do amazing work, but they have a hard time figuring out how to leave that to launch on their own and be independent. Through my experiences, I try to help them navigate and gain the confidence to leave the security of having a W2, 9 – 5 job with PTO and benefits in order to be their own boss — create the dream job, where you are creating your hours and connecting with individuals."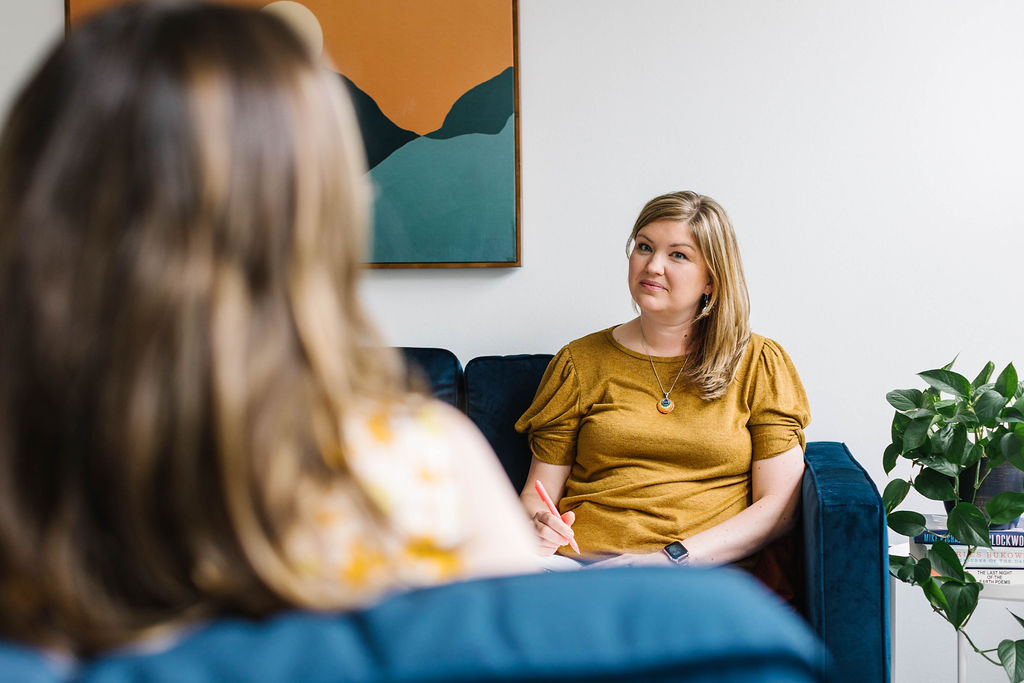 Two years in, Moonstone Counseling has 20 therapists in their group practice with two physical offices and 12 office spaces. All the therapists at Moonstone Counseling are 1099 contractors. "We want them to see their practice as their own practice, but they are supported by the resources and infrastructure of a group," said Carly. "For us, as the business owners, we can just support them in building the kind of practice that they want individually."
Carly knew that she would need to recreate personal and benefits, and found Catch. Catch supports Carly's business by bridging the gap between going from the security of full-time agency work to private practice. "Most therapists do not have any training in business or finance. We launch into this career because we love working with people. We just hope that it'll all work out," she explained.
"Once I left the W2 world and launched on my own, I quickly realized that I did not have a handle on my personal finances."
Catch was the exact solution she had hoped to find: a tool able to take a percentage of every deposit she received into her bank account, putting it into separate categories. "It's exactly what I have been imagining. It totally transformed the way I operated from a financial standpoint. It made it so 'normal'; the way I was used to working when I had a W2 job and had PTO. It made the job — working for myself — just so much easier. It created benefits," said Carly.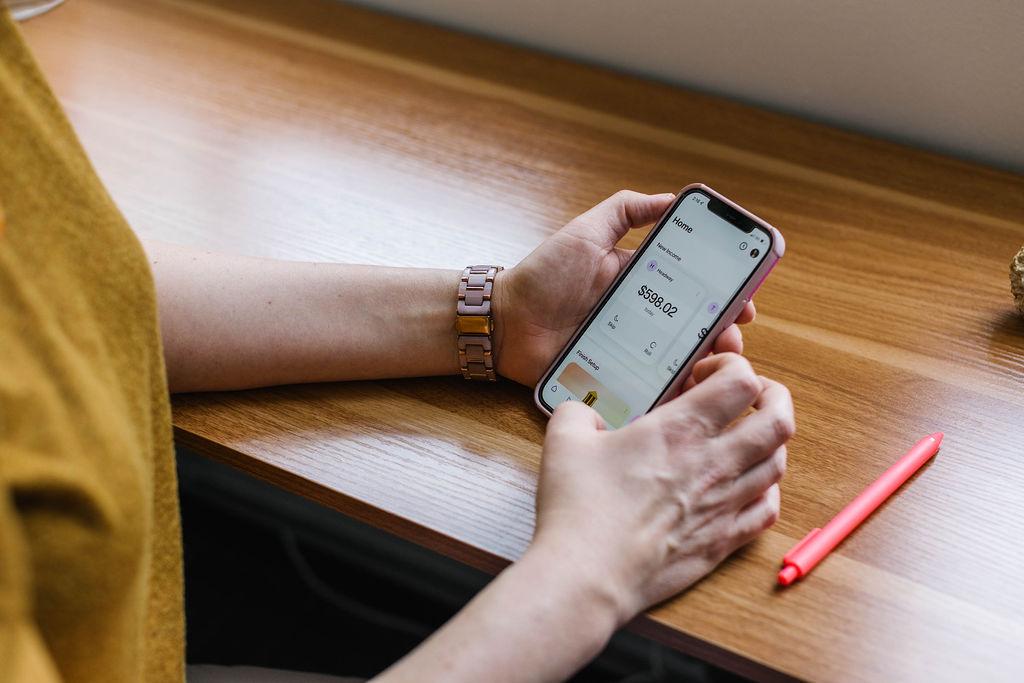 "How we get paid as therapists is very different. We're getting paid every day, with checks from lots of different clients. Keeping track of all of that can be a lot, especially when you factor in setting money aside for taxes," Carly said. How she runs her business makes it easy for her contractors. "Our group practice takes insurance and handles the billing. We pay our contractors once a month based on the services provided for the month." With Catch taking care of their personal finances, it leaves more time for therapists to do what they do best — provide support. To provide services to her community, Carly has had to learn some lessons about running a business, including saving for time off and setting up retirement.
Carly mentors other clinicians, proving that taking the risk of losing the security of benefits and time off that an agency offers can be replaced with the right tools.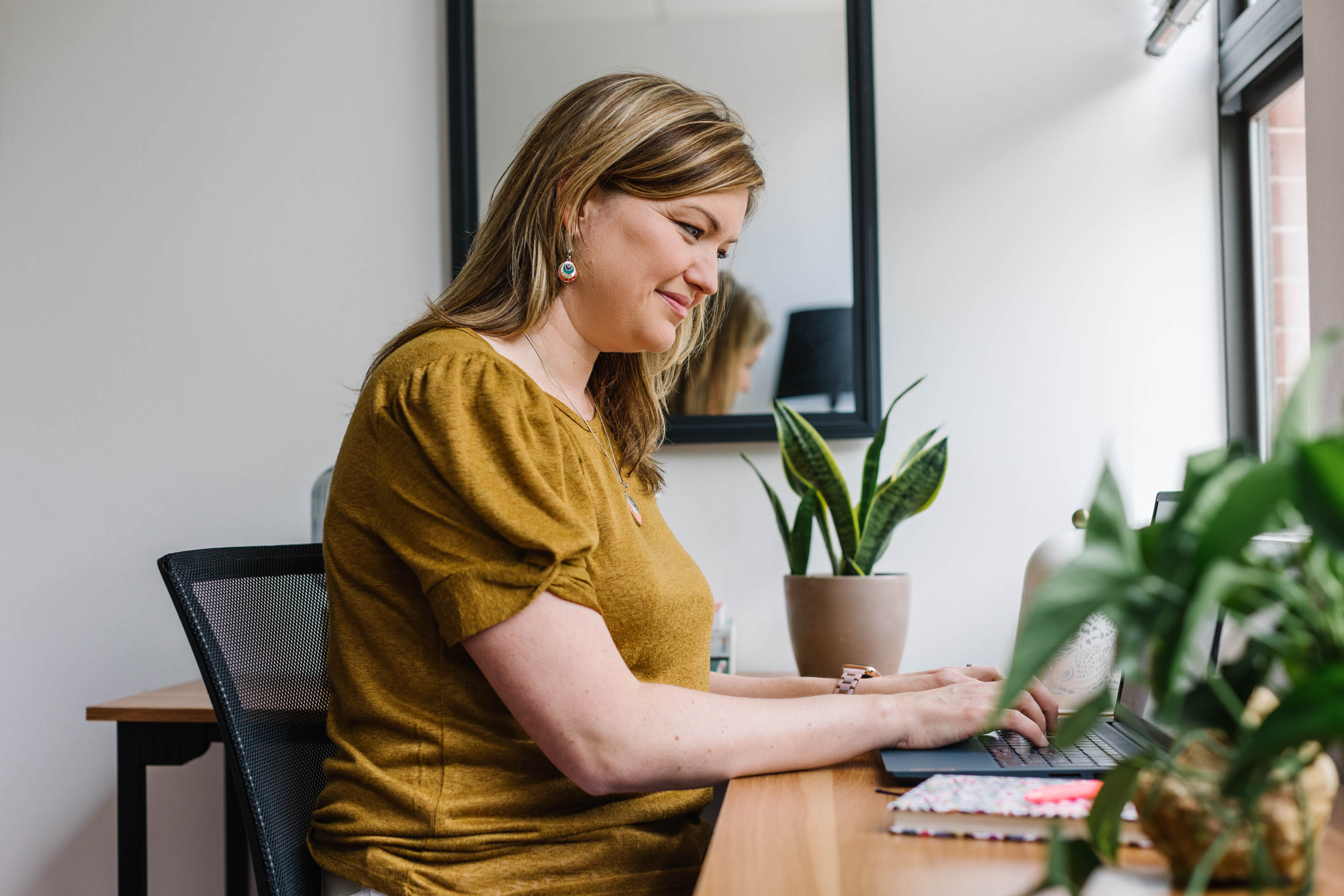 "Before I used Catch, I often found myself coming into Thanksgiving week or Christmas week and not having a lot of work and realizing that I really felt it financially because it was hard to predict and plan when income would be coming in. And I also noticed in summer that I didn't ever do a good enough job of saving money to take a vacation, so I wouldn't be stressed out on the vacation. Now that I'm using Catch, this year I plan to take four weeks off in the summer. I'm watching that account go up and up and it feels really good to know that I have the money saved and I earned that money, so it really will feel like a vacation. That feels like the biggest reward to me to have the work-life balance that I want and that I talk to everybody else about."
Walking the walk is important to Carly. "One of the most important things of being a therapist and working with anybody, but especially those [traumatized] populations, is to take care of yourself and to remember that in order to show up for your clients, you have to be well; you have to be healthy. And so I encourage everybody that I work with [as a colleague] to find their own therapist. We have to be able to stay with people when it's really hard. And when we are able to do that, it is so rewarding. People sometimes ask, 'How do you do this? How do you listen to all these sad stories all day?'. At the end of the day, when I go to my car, I usually feel just so grateful to have been able to witness and connect with people. There's just this richness, being able to do that even when it's hard and heavy content."